First thing each morning (after making tea and finishing a few chores), I plant myself at the pc and open a little app called
webmon
. The app keeps track of changes in a bunch of homepages I follow and I have it show me all the changed pages -- maybe a dozen. Once loaded, I spend maybe an hour moving from tab to tab, checking what's new since last look. Some of what's there is news sites or other sorts of publications, but many are tumblogs, like Soup (my favorite) which is populated by mostly European, mostly geeky, mostly culturally-hip men and (increasingly) women. Here's a smattering of what catches my eye.
1. from
Nothing New
by
charlottinka:
a retro arty photograph
a pretty woman
a cityscape
a photo from a bike fashionista
an audio track
Jane's Addiction - Summertime Rolls
Me and my girlfriend don't wear no shoes
Her nose is painted pepper sunlight
She loves me, I mean it's serious
As serious can be
— Jane's Addiction
---
2. From a group blog called
Saigonmarket
a poignant old news photo; the caption reads: "Elvis didn't die he just moved to a better town. Memphis, USA"
a tatoo (DC!)
---
3. From a Soup blog by
ashe
a comic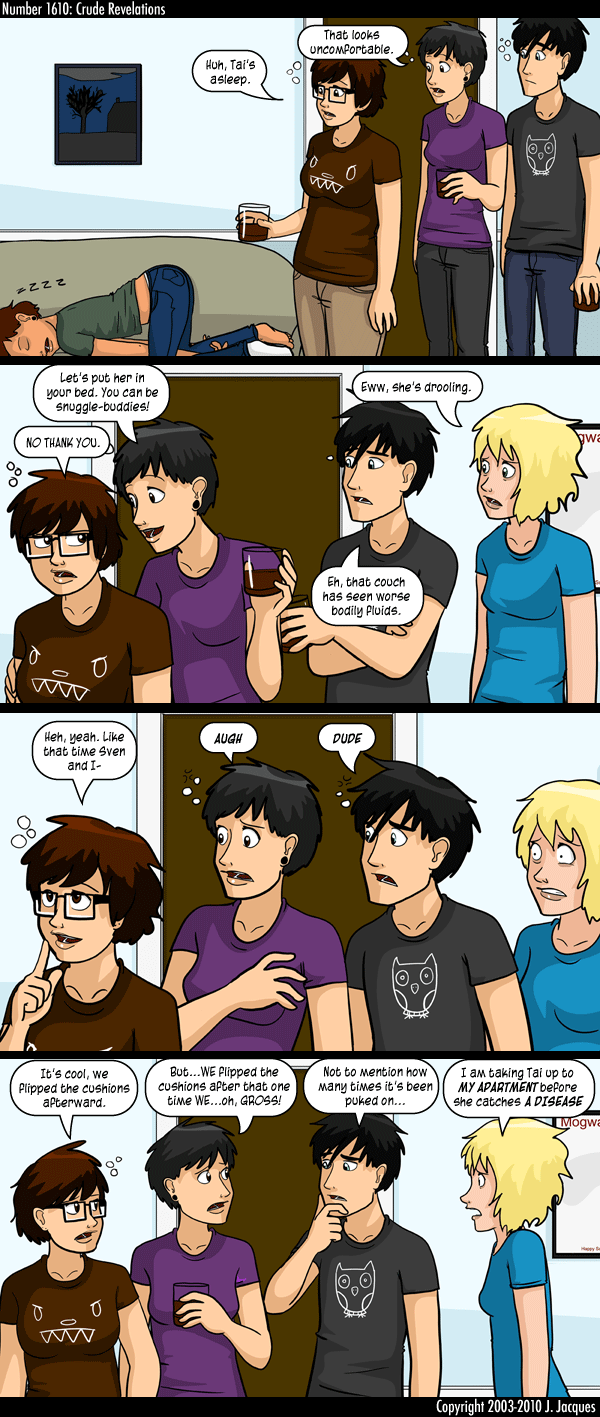 an item on sexual assault
"A Culture of Indifference": Report on Campus Sexual Assault Reveals Inaction Taken by Schools, Education Department
Feministing

In December, the Center for Public Integrity (CPI) released a report not only about the fact that 95% of college campus rapes go unreported, but that survivors who do report often get no justice. Today, they have followed up with solid results from a year-long study, revealing that school judicial systems sanction little to no punishment for students responsible for sexual assault, often...


---
4. From
halberd
on tumblr.com
a cat
a bike
---
5. From a Soup blog called
Tumble upon johl
a quirky, funny photo
a wolf
---
6. From the cartoonist,
Stuart McMillen
---
7. From a Soup blog by
ivanzero
harbinger of the coming season
a reflection photo
---
8. And from other miscellaneous sources
an animated gif
a hi-def cat photo
a landscape
a link to a youtube
"This is what happens when you tickle a Koala. "
a travel photo
this is on flickr and is by Xavier Fargas)